Fred Raupach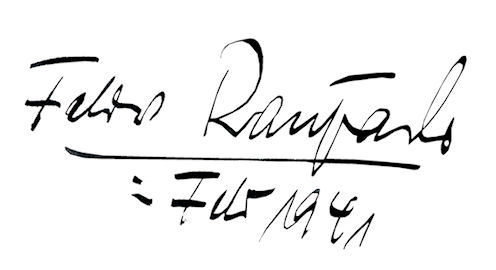 1908 - 1942
.
.
The actor Fred Raupach first learnt the profession of a mason and he completed a agriculture studies.
Afterward he earned his living as a weaver.

Later he went to Berlin where he kept himself afloat with different jobs, beside it he pursued his goal to become an actor.
Finally he made his stage debut at the Altes Theater in Leipzig, it followed engagements at the Görlitzer Theater and at the Stadttheater Halle in 1934. To his appearances on stage belonged "Agnes Bernauer" (33), "Der eingebildete Kranke" (33), "Stille Gäste" (33) and "Hamlet" (34).

Thanks to a coincidence he was engaged for the main role for the movie "Durch die Wüste" (36) directed by J. A. Hübler-Kahla. In this movie he impersonated the role of Karl May alias Kara Ben Nemsi. He acted at the side of Aruth Wartan, Heinz Evelt, Herbert Gernot and Erich Haussmann.

The movie did not convince the audience and Fred Raupach concentrated again to his stage career.

During World War II Fred Raupach was drafted to the Wehrmacht and sent to the Russian front. There he was killed at the age of only 34 in 1942.