Albert Kuntze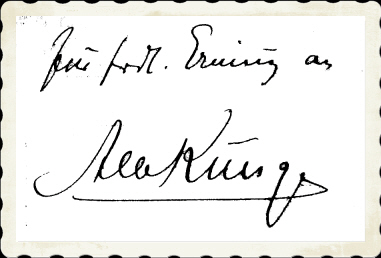 1872 - 1954
.
.
The actor and opera singer Albert Kuntze was active at the theater in the first place where he made his debut in 1892 in Heilbronn. The film business did not play a crucial role in his career.

The only traceable movie till today is "Seefahrt ist Not!" (21) where he took part at the side of well-known actors like Rudolf Biebrach, Hugo Döblin, Ilka Grüning, Lucie Höflich, Hans Marr and Hermann Picha. The movie was directed by Rudolf Biebrach.

Beside it he often appeared in cabarets and varietés. Later he became an author. His career ended when he was excluded from the Reichsschrifttumskammer in 1941 because he was a member of the "Freimaurer".