Reinhold Köstlin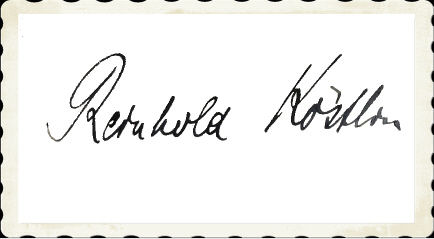 1876 - 1967
.
.
The actor Reinhold Köstlin began a commercial apprenticeship but aborted it to concentrate to the acting.

He made his stage debut at the theater in Frankfurt an der Oder in 1896, it followed engagements in Friedrichroda, Lübeck and Altenburg where he worked as a Hofschauspieler.

He came to Berllin in 1899 where he remained active for the next decades for the Schillertheater and for the Staatstheater.

Reinhold Köstlin also appeared in front of the camera for a brief time.
All his three silent movies came in 1920 into being with "Die drei Tänze der Mary Wilford" (20), "Birgantenliebe" (20) and "Yoshiwara, die Liebesstadt der Japaner" (20).

Reinhold Köstlin was dischared at the theater because of political reasons. He moved to Schlechtbach where he spend his last years of life.