Maria Kloth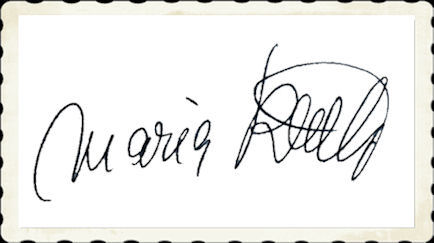 1895 - 1988
.
.
The actress and singer Maria Kloth entered the theater in 1915 and she made her stage debut in Hamburg.
It followed appearences at other theaters in Hamburg, beside it she took acting and singing lessons.

As a singer she sang for the "Nordischer Rundfunk", moreover she sang the leading roles in the operettas by Paul Lincke.

She only acted rarely in the film business.
Her first role in a movie came already into being in 1920 with the silent movie "Der Staatsanwalt" (20), but afterwards followed an interruption of nearly five decades before she impersonated a role again in front of the camera.

From 1967 followed movies like "Heimweh nach St. Pauli" (67), an episode of the serial "Polizeifunk ruft: Blüten auf St. Pauli" (69), "Liebling, sei nicht albern!" (70) and "Der Junge von St. Pauli" (71).

Her niece Nana Guali became also an actress and singer.