Bruno Güttner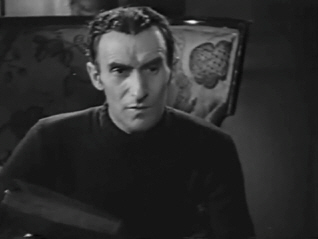 Lichtbild aus "Der Hund von Baskerville" 1937
1909 - 1945
.
.
The actor Bruno Güttner was only rarely active in front of the camera. He impersonated his first movie role in "Henker, Frauen und Soldaten" (35) with Hans Albers, Charlotte Susa, Jack Trevor, Ernst Dumcke, Aribert Wäscher, Hubert von Meyerinck, Otto Wernicke and Gerhard Bienert.

Afterwards he played Mr. Gruber in the production "Du bist mein Glück" (36) at the side of Benjamino Gigli, Isa Miranda, Gustav Waldau, Joe Stöckel, Josef Sieber, Hubert von Meyerinck and Liesl Karlstadt.

In the following year he played the role of Sherlock Holmes in the movie "Der Hund von Baskervill" (37) directed by Karel Lamac. To the co-stars belonged Peter Voss, Friedrich Kayssler, Fritz Odemar, Fritz Rasp, Erich Ponto, Klaus Pohl, Ernst Rotmund and Paul Rehkopf.
Despite this bigger role it was his last movie at the same time.

During World War II he served as a Lance Corporal. Briefly after the end of the war he died in France at the age of 36.