Heinrich Glücksmann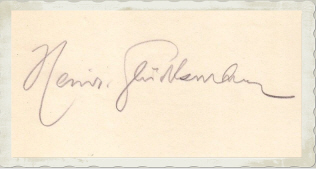 1864 - 1947
.
.
The screenwriter and actor Heinrich Glücksmann worked as an author and he was able to publish his first work in 1880 under the title "Aufsätze über Frauensitten und Unsitten".

Beside it he gave acting lessons in Vienna and he was editor for the "Fünfkirchner Zeitung" for about four years. Afterwards he worked for a brief time as an editor for the newspapers "Neue Pester Journal" and "Polit'sche Volksblatt".

He joined the film business already in 1913, first as an actor in "Johann Strauss an der schönen blauen Donau" (13).

From 1918 he also wrote several screenplays for the productions "So fallen die Lose des Lebens" (18), "Mozarts Leben, Lieben und Leiden" (21) and "Theodor Herzl, der Bannerträger des jüdischen Volkes" (21).