Heinz Udo Brachvogel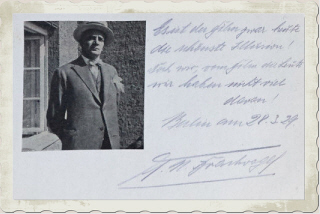 1889 - 1934
.
.
The director Heinz Udo Brachvogel was only active in the film business for a brief time.
He realised his first movie as a director in 1920 with "Hochland" (20), one year later followed his last directed movie with "Die Peitsche der Welt" (21).

For the last mentioned movie he was also responsible as a producer.

Beside it he worked as a press chief in Europe for the Filmcorporation New York.