Albert Bozenhard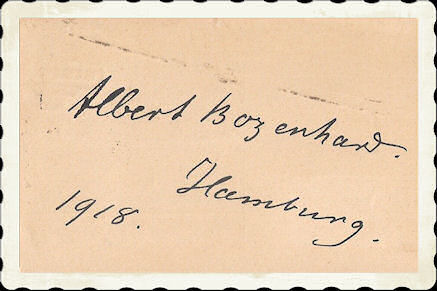 1860 - 1939
.
.
The actor Albert Bozenhard received acting lessons from Karl von Jendersky and he made his stage debut at the Württemberg Court Theatre as early as 1877.
This was followed by engagements at the German Court Theatre in Petersburg, at the Moscow State Theatre and from 1885 at the Thalia Theatre in Hamburg. At the end of his career he was appointed honorary member of the Thalia Theatre - in total he performed there for 45 years.

In the film business Albert Bozenhard acted for the first time for "Eine tolle Wette auf den Imperator" (13). For this movie he also wrote the script at the same time.

In the 20's followed few more film appearances in Ludwig Wolff's "Der Absturz" (13) at Giuseppe Becce's, Arnold Korff's, Gregori Chmara's, Asta Nielsen's, Adele Sandrock's and Hans Wassmann's side as well as "Künstlerlaunen" (24) by Paul Otto with Gertrud Arnold, Aud Egede-Nissen, Conrad Veidt, Frida Richard and Ludwig Max.

Albert Bozenhard was married to the actress Karli Bozenhard-Hücker.