Kitty Aschenbach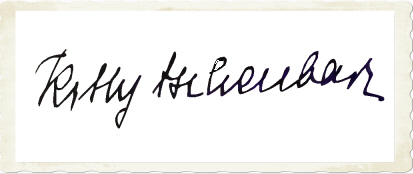 1894 - 1980
.
.
The actress Kitty Aschenbach was born as Katharina Margarete Asch in Berlin. She began her stage career at the beginning of the 10 and to her work places belong well-known theaters in Berlin and Frankfurt.
She was very successful with classic and contemporary plays.

She entered the film business in 1914 and her first roles in front of the camera were for "Die Diva in Nöten" (14) and "Die Unschuld vom Lande" (14).

It followed other movies like "Myrthe und Schwert" (15), "Die Schuld der Lavinia Morland" (20), "Aus dem Schwarzbuch eines Polizeikommissars: 2. Teil: Verbrechen aus Leidenschaft" (21) and "Friedrich Schiller" (23).

In 1931 she took part in her only sound film "Der Herzog von Reichstadt" (31).

Beside it Kitty Aschenbach also wrote the screenplay for the production "Fräulein Mutter" (19).

With the rise of the National Socialists she went to Paris. After several years at the theater in Strassburg she went to Vienna, Prague and Switzerland where she appeared in Zurich and Basle.
In 1938 she settled in Switzerland for good where she continued her stage career.

Kitty Aschenbach was married with the actor Walter Fried.