Huntley Wright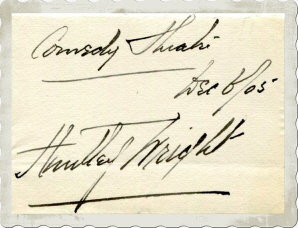 1869 - 1941
.
.
The actor Huntley Wright was a well-known stage actor, singer and dancer who also appeared in few moview.
To his most successful stage appearances belong musical comedies by George Edwardes, among them "The Geishe" (1896) and "San Toy" (1899).

With "San Toy" (00) he also made his early film debut, it followed a longer interruption where he exclusively worked for the theater again, before he continued his film career in the early 30's.

To his talkies belong "Going Straight" (33), "The Only Girl" (34) with Charles Boyer and Lilian Harvey, "Look Up and Laugh" (35) with Gracie Fields and "The Little Father of the Wilderness" (39).