Adriano Giovannetti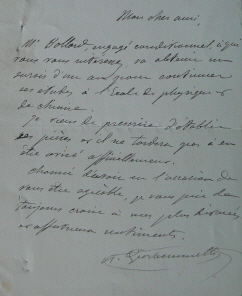 1884 - 1958
.
.
The director ans screen writer Adriano Giovannetti started his professional career as a journalist before he entered the film business as a screen writer. Some his scripts he realised himself as a director.

To his movies as a director during the silent movie era belong "Il faro n. 13" (20), "Il campanaro della cattedrale" (20), "Sansone l'acrobata del Kolossal" (20), "L'orribile realtÓ" (22) and "Il principe dei dollari" (22).

Afterwards he worked again as a journalist, among others for the magazines "Giornale di Genova" and "Cine Mondo".
In1934 he returned to the big screen as a director again for his only sound movie "Si fa cosi" (34).

As a writer he published the novel "Figure mute".