George A. Billings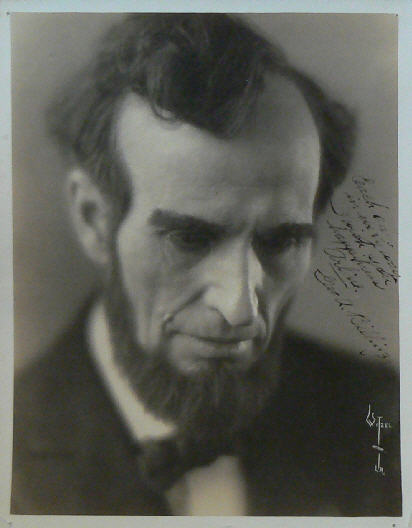 Photo: Albert Witzel (1879-1929)
1870 - 1934
.
.
The actor George A. Billings normally worked for the theater, n later years he often impersonated the role of Abraham Lincoln.

He became more or less determined to this role and in the middle of the 20s he also took part in some silent movies in which played the US president Abraham Lincolnhe nearly exclusively.
To these movies belong "The Dramatic Life of Abraham Lincoln" (24) with Ruth Clifford, Edmund Burns and Louise Fazenda, "Barbara Frietchie" (24) with Florence Vidor, Edmund Lowe and Emmett King, "The Man Without a Country" (25) with Pauline Starke, Edward Hearn and Lucy Beaumont and "Hands Up!" (26) – a comedy with Raymond Griffith, Noble Johnson and Marian Nixon.

With "The Greater Glory" (26) with Conway Tearle, Anna Q. Nilsson, May Allison, Jean Hersholt and Lucy Beaumont followed his only appearance in front of the camera where he did not impersonate Abraham Lincoln.