Rolf Wenkhaus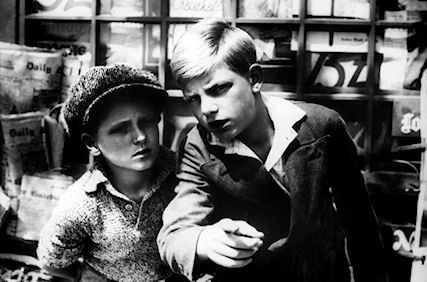 Lichtbild aus "Emil und die Detektive" 1931 (rechts)

1917 - 1942
.
.
The actor Rolf Wenkhaus applied for a role when the UFA was looking for the cast of the filming of Erich Kästner's bestseller "Emil und die Detektive".

Rolf Wenkhaus was chosen for the title role and as Emil Tischbein he became famous overnight and the movie "Emil und die Detektive" (31) became a box-office hit.

After this huge success Rolf Wenkhaus appeared in two other movies - "Strich durch die Rechnung" (32) and "S.A.-Mann Brand" (33).

When World War II broke out he volunteered for the army. He became a crew member of the Condor bomber which was used as an escort at the coast of Ireland.
The bomber was shot on January 31, 1942 and the whole crew including Rolf Wenkhaus lost their life.
Because his corpse has never been found they officially pronounced his dead only in 1948.