Steffi Walidt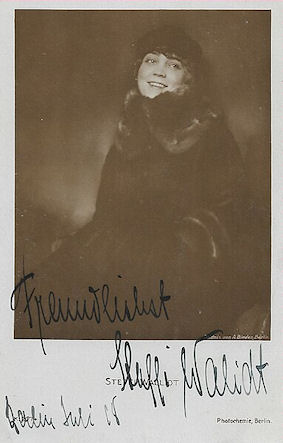 Foto: Alexander Binder (1888-1929)


? - ?
.
.
The actress Steffi Walidt concentrated to the theater in the first instance, the film business did not have an important position in her career.

She only took part in the film comedy "Hoheit Radieschen" (17) with Victor Janson, Hermann Picha, Emil Jannings, Julius Falkenstein, Hugo Flink and Paul Westermeier. In this movie she impersonated the role of Anfania, reigning highness of Markodonien.