Emil Wabschke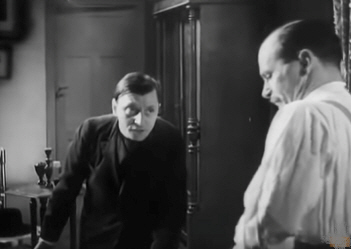 Lichtbild aus "Der Hauptmann von Köpenick" 1931


? - ?
.
.
The actor Emil Wabschke was a person of short stature and he only appeared rarely in front of the camera.

He impersonated his first role in the movie "Westfront 1918" (30) at the side of Fritz Kampers, Gustav Diessl, Aribert Mog, Gustav Püttjer and Vladimir Sokoloff.

One year later followed his last cinematical work under the direction of Richard Oswald with "Der Hauptmann von Köpenick" (31) with Max Adalbert, Ernst Dernburg, Willi Schur, Hermann Vallentin and Heinz Sarnow.