Ada Tschechowa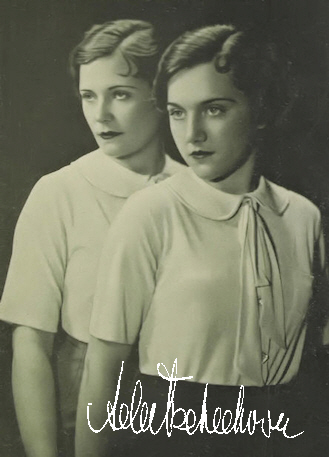 Foto: Gregory Harlip (?-1945)

1916 - 1966
.
.
The actress Ada Tschechowa was the daughter of the famous actress Olga Tschechowa. To this early contact to the film business she also made up her mind to become an actress.
But in contrast to her mother she concentrated mainly to the theater.

She made her film debut already in 1935 with "Die Pompadour" (35), it followed the movie "Der Favorit der Kaiserin" (36).
In the 40's she appeared in the productions "Clarissa" (41) and "Mit den Augen einer Frau" (42).

After the war she only took part in the movie "Geheimnis einer Ehe" (51), the theater was still her great passion.

On 28th January 1966 a Lufthansa-Convair had an accident during a landing. 46 passengers were killed, among them Ada Tschechowa.