Fitti Topp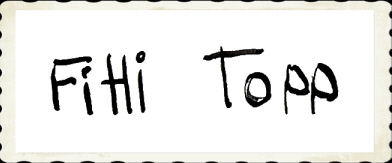 1931 - 2003
.
.
The child actor Fitti Topp appeared in a movie for the first time in "Das schöne Abenteuer" (32) directed by Reinhold Schünzel. To his co-stars belonged Käthe von Nagy, Wolf Albach-Retty, Alfred Abel, Ida Wüst, Adele Sandrock, Otto Wallburg, Hilde Hildebrand and Julius Falkenstein.

Afterwards followed a role in Johannes Riemann's "Kinderarzt Dr. Engel" (36) with Paul Hörbiger, Viktoria von Ballasko, Ilse Rose-Vollborn, Hans Leibelt, Oskar Sima, Ernst Legal and Josefine Dora.

In his last movie "Einmal werd' ich Dir gefallen" (38) he played little Klaus with Paul Hörbiger, Rudi Godden, Marieluise Claudius, Fritz Rasp, Carl Balhaus, Wilfried Seyferth and Gerhard Dammann.