Hans Teschendorf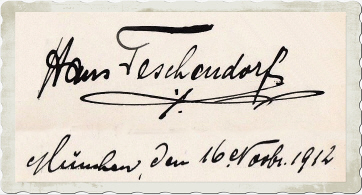 1883 - 1965
.
.
The actor Hans Teschendorf was a busy stage actor who only acted rarely in front of the camera.

His first movie was "Das treue deutsche Herz" (14) with Joe Stöckel and Ludwig Beck.

Afterwards he impersonated the role of lieutenant Held in "Treue hier, Verrat dort" (16) at the side of Joe Stöckel, Ludwig Beck and Julie Malatz.

His last cinematical work was "Arete macht das Rennen" (17), again with Ludwig Beck.