Ruth Stachowa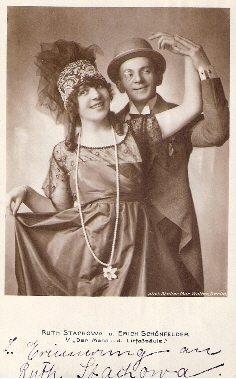 Foto: Mac Walten (1872-1936)
? - ?
.
.
The actress Ruth Stachowa took part in few silent movies at the end of the 10s.

Her first movie was "Das Luxusbad" (17) directed by Franz Hofer with Carl Auen, Fred Kronström and Fritz Russ.

Afterwards she appeared again under the direction of Franz Hofer in the production "Rauschende Akkorde" (18) at the side of Fritz Achterberg, Bruno Eichgrün, Frida Richard and Andreas von Horn.