Herbert Stockder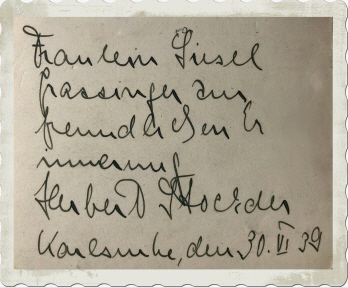 1914 - 1978
.
.
The actor Herbert Stockder was born in Mexico but moved to Germany with his family around 1922.

He was active at the theater in the first place where he also realised some plays as a director.

He only took part in a movie once.
He impersonated the high-school graduate Herrmann Puttbrese in the classic "Reifende Jugend" (33) at the side of Heinrich George, Peter Voss, Hertha Thiele, Marieluise Claudius, Albert Lieven, Paul Henckels, Albert Florath, Sabine Peters, Carsta Löck and Herbert Hübner.

During World War II he was Captain of Reserves and was awarded with the Deutsches Kreuz in Gold on April 11, 1944. After the war he was in captivity in former Yugoslavia. When he was released he returned back to Mexico.