Christl Storm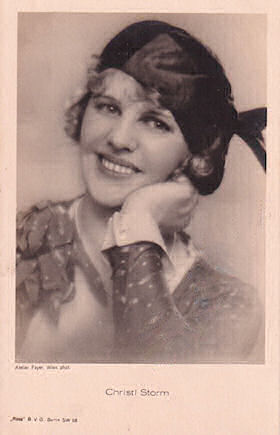 Foto: Georg Fayer (1892-1950)

? - ?
.
.
The actress Christl Storm was primarily active as a stage actress.
She acted at the Wiener Kammerspiele, among others, where she also impersonated leading roles in plays.

She was only rarely active in films.
She played a maid in the production "Wäsche - Waschen - Wohlergehen" (32) alongside Paul Henckels, Grete Reinwald, Fritz Alberti and Hedwig Wangel. The director was Johannes Guter.

A remake with the same title followed in 1934, this time co-starring Herbert Hübner, Alfred Neugebauer, Annie Rosar, Franz Schafheitlin and Robert Valbert.