Jenny Steiner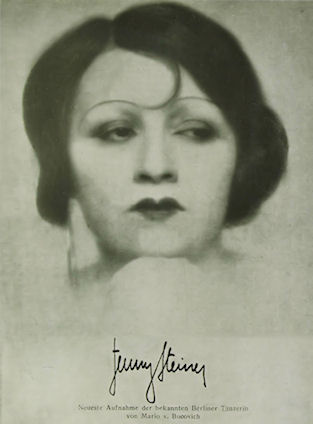 Foto: Mario von Bucovich (1884-1947)

? - ?
.
.
The actress Jenny Steiner was active as a stage actress in the first place, she only appeared rarely in front of the camera.

In her first movie "Flimmersterne" (19) directed by Hans Neumann she impersonated the model Hella Memerta at the side of Ewald Bach, Arthur Bergen, Paul Biensfeldt, Hans Junkermann, Fritz Junkermann and Friedrich Kühne.

1925 followed her last cinematical work with "Vater Voss" (25) playing Mrs. von Welt – directed by Max Mack. To her co-stars belonged Stewart Rome, Mary Odette, Robert Garrison, Albert Paul, Hermann Picha, Otto Reinwald and F. W. Schröder-Schromm.