Hans Steilau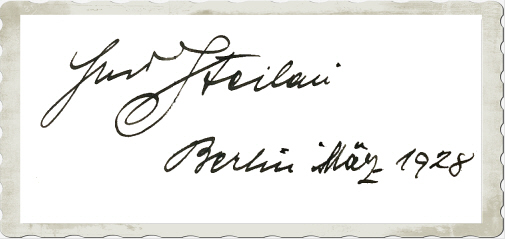 1899 - 1964
.
.
The actor Hans Steilau was only seldom engaged for movies.
He impersonated his first role in his only silent movie "Madame Blaubart" (19) with Julius Strobl and Ida Russka.

In his next movie "Achtung, Kurve!" (36) he took part at the side of Paul Heidemann, Else Bassermann and Georgia Lind.

After World War II came his last cinematical works into being with "Der fidele Bauer" (51) directed by Georg Marischka with Paul Hörbiger, Erich Auer, Heinrich Gretler and Rudolf Carl and "Wenn eine Wienerin Walzer tanzt" (51) with Fritz Imhoff, Lotte Lang, Hans Olden, Ida Krottendorf and Rosa Albach-Retty.