Rainer Simons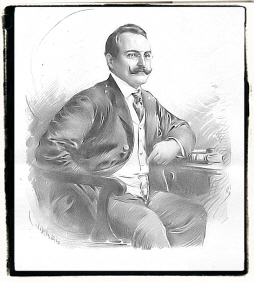 Bildnis: Jan Vilimek (1860-1938)

1869 - 1934
.
.
The actor Rainer Simons was born as the son of a stage manager and an actress. Therefore it was obvious that he also was interested to work on stage and he took singing lessons by Julius Stockhausen and he was educated in conducting by Engelbert Humperdinck.

Afterwards Rainer Simons became established both as a singer and a director of play. To his stations belonged Königsberg and Mainz. Moreover he founded the Volksoper which he led for several years. Later he was also the manager of the Raimund-Theater.

Rainer Simons only took part rarely in movies. In his first movie "Der Herzog von Reichstadt" (20) he impersonated the role of Napoleon at the side of Maria Mindzenty, Annemarie Steinsieck, Maria Pünkösdy and Hugo Werner-Kahle.

He played again the role of Napoleon in his last movie "Napoleon in Schönbrunn" (22). To his co-stars belonged Olaf Fjord, Annemarie Steinsieck and Paul Flemming.