Hans Siebert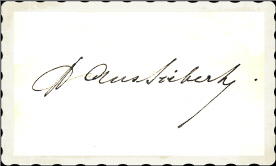 1872 - 1953
.
.
The actor Hans Siebert began his career at the theater where he among other theaters worked regularly at the legendary Burgtheater in Vienna for many years.

The film business was only playing a minor role in his career, still he took part in some silent movies. Among them "Ohne Zeugen" (19), "Ruhmlose Helden" (20), "Meriota, die Tänzerin" (22) and "Das grobe Hemd" (27).

His presence on the big screen remained limited in the sound film era as well. He impersonated support roles in the movies "Die Leuchter des Kaisers" (36) and "Wen die Götter lieben" (42).