Charlotte Serda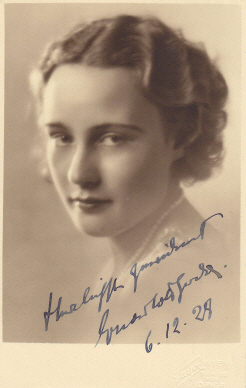 Foto: Georg Fayer (1892-1950)

1910 - 1981
.
.
The path of the actress Charlotte Serda was influenced with her birth. Her mother was the famous actress Julia Serda and her stepfather was the also famous actor Hans Junkermann.

She made her film debut with "Das Geheimnis der roten Katze" (31), it followed the productions "Inge und die Millionen" (33), "Pipin, der Kurze" (34) and "Selbst ist der Mann" (34).

Beside it she alwo wrote the screenplay for the movie "Eine Siebzehnjährige" (34).

Afterwards she retired from the film business and dedicated to the photography. In this function she published several books.