Harry Schürmann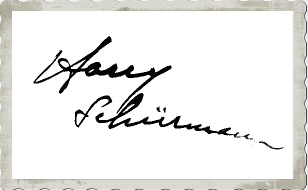 ? - ?
.
.
The actor and singer Harry Schürmann began his stage career in Trier, it followed appearances in Graz, Prague, Vienna, Mainz, Bamberg and Lübeck.

He took part in few movies of the silent movie era of the 20s.

His first movie was "Zigeunerliebe" (22) directed by Thomas E. Walsh at the side of Anny Ondra, Albert von Kersten, Julius von Szöreghy and Paul Baratoff.

Afterwards followed the production "Die Bestie" (23) with Jack Mylong-Münz and Helene von Bolvary.