Else Schilling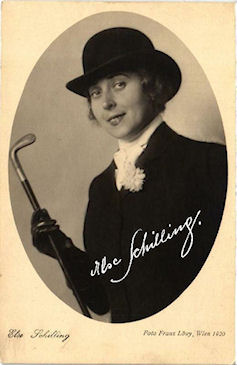 Foto: Franz Löwy (1883-1949)

ca. 1885 - 1925
.
.
The actress Else Schilling was primarily employed at the theatre. She only acted rarely in front of the camera.

Her first film was Karl Ehmann's "Klein Bobby auf der Fährte" (21). In it she played the role of Mrs. Sering at Carl Goetz's, Julius Strobl's and Tibor Lubinszky's side.

Afterwards she acted in the production "Die Stimme des Gewissens/Der Schrei" (23) with Hugo Werner-Kahle, Ferdinand Onno, Louis Nerz and Henry Berg.