Angelo Rossi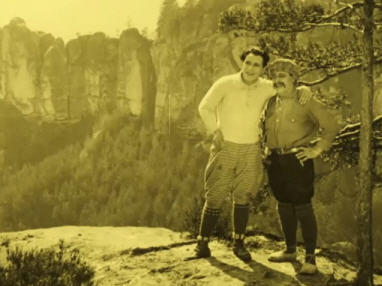 Lichtbild aus "Mister Radio" 1924 (Rossi rechts)

1889 - 1976
.
.
he actor Angelo Rossi began his film career with the Italian productions "Sansone l'acrobata del Kolossal" (20) at Luciano Albertini's side and "Te chiamme Maria" (21).

After that he appeared regularly in small roles in German movies. He acted in "Der König der Manege" (21), as a mountain guide in "Mister Radio" (24), as the Marchese's servant in "Rinaldo Rinaldini" (27), as the organ in "Tempo! Tempo!" (29) and his first sound film "Die Jagd nach den Millionen" (30) - all with Luciano Albertini in the leading role.

It followed the productions "Der Bergführer von Zakopane" (31) and the American production "Love Me Forever" (35).