Kenneth Rive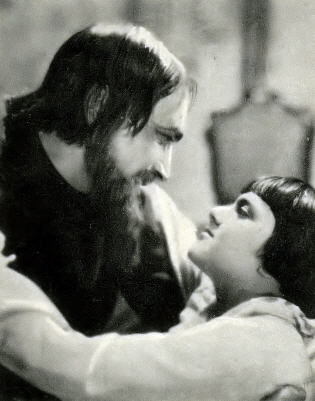 Lichtbild aus "Rasputin, Dämon der Frauen" 1932 (rechts)

1918 - 2002
.
.
The child actor Kenneth Rive was born as the son of the cinematographer Joe Rive in London-Canonbury. Thank to his father he was able to join the film business at the age of only nine and he impersonated his first film role in "Das Geheimnis des Abbe X" (27).
It followed other silent movies with "Prinz Louis Ferdinand" (27), "Emerald of the East" (28) and "A Knight in London" (28).

His last cinematical works as an actor followed in the 30s with the productions "Der weisse Teufel" (30), "Ihre Hoheit befiehlt" (31), "Lügen auf Rügen" (32), "Rasputin, Dämon der Frauen" (32), "Husarenliebe" (32), "Kuddelmuddel" (34), "Mein Herz ruft nach dir" (34), "Zigeunerbaron" (35) and "Stradivari" (35).

Finally he went back to England where he took over a cinema after World War II. Later he became a film distributor of Russian and continental European movies in England.

From the 60s Kenneth Rive also produced few movies like "During One Night" (60), "The Boys" (62), "Devil Doll" (64), "Curse of the Voodoo" (65) and "Black Caesar" (73).