Gösta Richter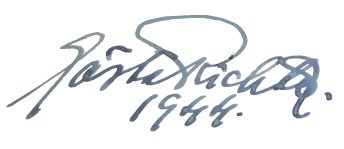 1897 - 1973
.
.
The actor Gösta Richter began his stage career in Sweden. Later he went to Germany where he continued his theater career, among others also at the Rose-Theater in Berlin.

He only impersonated few support roles in movies and his first appearance in front of the camera was for the Swedish silent movie "Ingmarsarvet" (25).
In Germany followed few more movies like "Mordsache Holm" (38), "Der letzte Appell" (39), "Panik" (39) and "G.P.U." (42).