Rose Rauch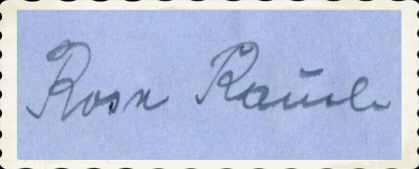 1912 - 1988
.
.
The actress and singer Rose Rauch began her film career in 1932 with "Peter Voss, der Millionendieb" (32).

In the next years followed other movies with "Königstiger" (35), "Arzt aus Leidenschaft" (36), "Der Abenteurer von Paris" (36), "Die lange Grete" (36), "Manege" (37), "Es leuchten die Sterne" (38) and "Frühlingsluft" (38).

She impersonated more roles in front of the camera during World War II in "Die grosse Nummer" (43) and "Kolle kommt gleich" (43).

After the war she acted only in one more movie for "Sensation im Savoy" (50).