Paul Pranger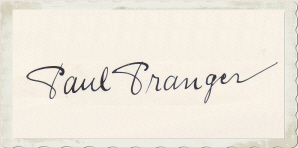 1888 - 1961
.
.
The actor Paul Pranger was active as a stage actor in the first place and he only took part in few movies at the beginning of his career.
To his first cinematical works belong the silent movie "Herren der Meere" (22) 2nd "Der Prinz von Arkadien" (32).

Only after World War II his engagements in front of the camera increased in the 50s and he impersonated roles in "Maria Theresia" (51), "Abenteuer in Wien" (52), "Bel Ami" (55), "Götz von Berlichingen" (55) and "Der Fall Pinedus" (59).