Maria Pospischil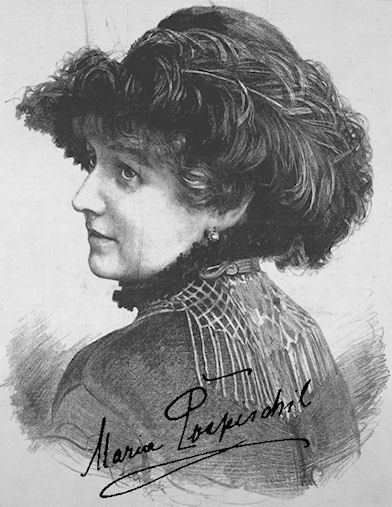 Bild: Jan Vilimek (1860-1938)

1862 - 1943
.
.
The actress Maria Pospischil was born as Maria Bondrich, after her marriage her name was Maria von Hirschberg.

She began her stage career at the National Theatre in Böhmen, afterwards followed many other engagements, among others at different theaters in Berlin, at the Burgtheater in Vienna, in Hamburg, Meiningen and Dresden.

In Aussig she became a manager for plays and operas.

After a successful theater career Maria Pospischil entered the film business in 1918 and she took part in few movies. Afterwards she dedicated to the stage again.
To her few movies belong "Der Dornenweg" (18) directed by and with Rudolf del Zopp, Erwin Fichtner, Herbert Kiper, Fritz Richard and Ernst Rückert, "Es soll ein Schwert durch Deine Seele dringen" (18) and playing the role of Mrs. MacAllister she appeared under the direction of Ewald André Dupont in "Mitternacht" (18) at the side of Karl Beckersachs, Wilhelm Diegelmann, Max Landa, Heinrich Peer, Reinhold Schünzel, Leopold von Ledebur and Hugo Werner-Kahle.