Leopold Natzler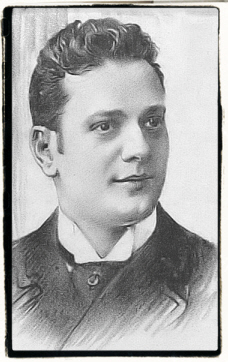 Bildnis: Jan Vilimek (1860-1938)
1860 - 1926
.
.
The actor Leopold Natzler began his professional career as a bank employee but his fascination to the theater was stronger – he came in touch with this world through his uncle, the actor Reggie Natzler – and he gave notice to his old job and became an actor.

He made his stage debut in Vienna in 1879 and he got engagement in many other cities in Austria and Germany in the next years.

The role he became famous for was the tailor Würmerl in the play "Bruder Martin".

At the beginning of the 20th century he appeared again on numerous stage and he also impersonated roles in operettas.

Finally he retired from his active stage career.

But he couldn't keep his hands off from acting completely and when he got offered a role in the movie "Hypnose" (19) he made his film debut at the side of the than famous mentalist Erik Jan Hanussen.

One year later the play "Bruder Martin" with which Leopold Natzler had his biggest success on stage was filmed in 1920. Therefore he also took part in this movie directed by Otto Poll. He impersonated his paraderolle of the tailor Würmerl of couse. To his cast members belonged Eugen Jensen and Viktoria Pohl-Meiser.

Besides his acting activity he also founded the cabaret "Die Hölle" (11). He was among others married with the actress Lilli Meissner. His sister Regine Natzler became a stage actress too.
His daughters Lizzi Natzler and Grete Natzler continued the family tradition and became actresses as well.