Beni Montano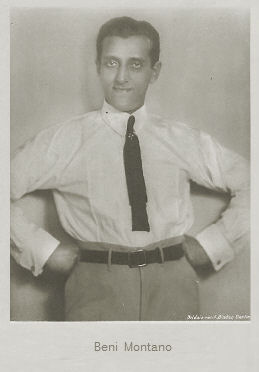 Foto: Alexander Binder (1888-1929)

? - ?
.
.
The actor Beni Montano was able to launch a brief film career in the 10s.

His first appearance in front of the camera was for the production "Der Fall Hirn" (17) directed by Max Mack with Eugen Burg and Wilhelm Diegelmann.

Afterwards he took part in other movies from director Max Mack like "Othello" (18) playing the title role as well as "Wanderratten" (18) with Wilhelm Diegelmann and Max Gülstorff.

His last movie came in 1920 into being with "Präsident Barrada" (20) with Michael Bohnen, Carl Geppert and Wilhelm Diegelmann.