Gustav May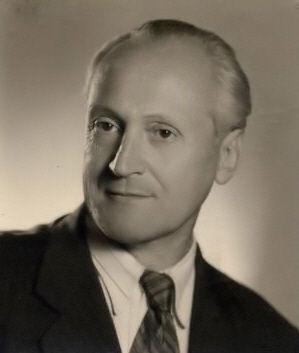 Mit freundlicher Genehmigung Roderich May

1897 - 1975
.
.
The actor Gustav May joined the film business in 1919 where he appeared in "Kord Kamphues, der Richter von Coesfeld" (19) for the first time. He acted at the side of Max Kaufmann, Kurt Middendorf and Richard Senius.

At the beginning of the 20s came his last cinematical works into being like "Die stärkere Macht" (21) with Willy Kaiser-Heyl, Emil Bing and Maria Zelenka, Johannes Guter's "Zirkus des Lebens" (21) playing the role of Henry Hogger with Emil Heyse, Rudolf Klein-Rogge, Joseph Klein, Werner Krauss, Philipp Manning, Lydia Potechina, Paul Richter and Greta Schröder, "Versunkene Welten" (22) with Victor Varconi, Ria Jende, Max Devrient, Hans Albers, Henry Bender, Ernst Dernburg, Guido Herzfeld, Rudolf Klein-Rhoden, Marija Leiko and Hermann Picha, the monumental film "Marie Antoinette - Das Leben einer Königin" (22) as Josef II with Diana Karenne, Maria Reisenhofer, Ludwig Hartau, Ernst Hofmann, Uschi Elleot, Lia Eibenschütz, Olga Limburg, Eugen Burg, Hermann Vallentin and Heinrich Schroth and again under the direction of Johannes Guter in "Lebenshunger" (22) as Fred Düsedau with Max Adalbert, Wilhelm Bendow, Elga Brink, Louis Brody and Ressel Orla.

His last appearance in front of the camera war "Mater dolorosa" (24) directed by Joseph Delmont with Ilka Grüning, Margarete Kupfer, Hanni Weisse, Rudolf Klein-Rhoden and Adolf Wohlbrück.