Max Magnus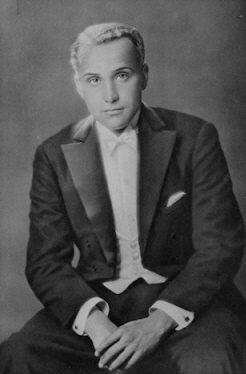 Foto: Alexander Binder (1888-1929)
? - ?
.
.
The actor Max Magnus joined the film business in the 20s, his film career remained limited to the silent movie era.

His first movie was "I.N.R.I." (23) directed by Robert Wiene at the side of Gregori Chmara, Henny Porten, Asta Nielsen, Werner Krauss, Alexander Granach, Theodor Becker and Bruno Ziener.

It followed the movies "Der Kampf gegen Berlin" (26) with Carlo Aldini, Jenny Jugo, Alexander Murski and Philipp Manning, "Der Sieg der Jugend" (27) directed by Fred Sauer with Margit Barnay, Alfred Beierle, Valerie Boothby, Hans Brausewetter, Maria Forescu and Jaro Fürth, Erich Waschneck's "Die geheime Macht" (28) with Michael Bohnen, Suzy Vernon, Walter Rilla, Henry Stuart, Truus van Aalten, Paul Otto and Ferdinand von Alten as well as "Der geheimnisvolle Spiegel" (28) with Fritz Rasp, Rina de Liguoro, Fee Malten, Eduard von Winterstein, Wolf Albach-Retty and Heinrich Gretler.