Reinhold Lütjohann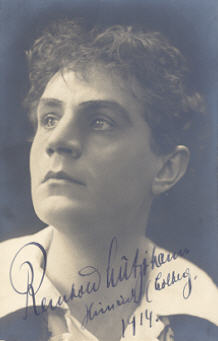 1881 - 1958
.
.
The actor Reinhold Lütjohann was especially busy on stage. He had his first cinematical appearances in the silent movie "Die schwarze Rose von Cruska" (21).
In the next years came only few more movies into being, among them "Fahrendes Volk" (38), "Gold in New Frisco" (39), "Feinde" (40) and "Die See ruft" (42).

After the war he appeared again in only few movies like "Nur eine Nacht" (50) and "Der Briefträger ging vorbei" (54).