Gerd-Fritz Ludwig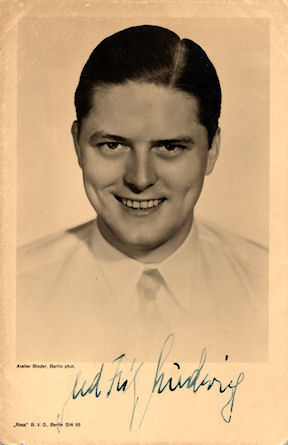 Foto: Alexander Binder (1888-1929)

1913 - 2004
.
.
The actor Gerd Fritz Ludwig was primarily active as a theater actor, among other things he embodied the role of a Kiowa chief in the play "Winnetou, der rote Gentleman" (29) at the Berlin Theater in Königgrätzer Strasse.

He has rarely appeared in films, and his appearances in front of the camera are limited to short films.
These works include "Anekdoten um den alten Fritz" (35), Abenteuer in der Karnevalsnacht" (35), "Heiteres und Ernstes um den grossen König" (36), "Reisebekanntschaften" (36) and "Der vertauschchte Hund" (37).