Frauke Lauterbach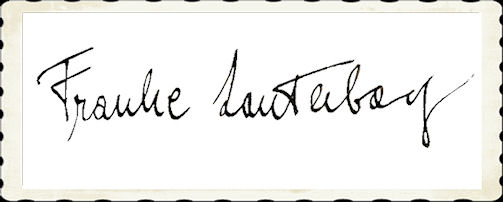 1913 - 2004
.
.
The actress Frauke Lauterbach was involved in only a few films from the mid-30s.
She impersonated the role of Camilla in the film "Silhouetten" (36) alongside Liesl Handl, Fritz Imhoff and Annie Markart, followed by the production "Der Mann, der nicht nein sagen kann" (38) as Elsa with Karl Ludwig Diehl, Karin Hardt, Leo Slezak and Charlotte Daudert.

She then played the character of Vilma von Noszty in Hubert Marischka's "Ihr Leibhusar" (38) with Magda Schneider, Paul Kemp, Lucie Englisch, Leo Peukert and Annie Rosar.

Her last cinematical work followed as Dolly in "Fortsetzung folgt" (38) by director Paul Martin with Viktor Staal, Oskar Sima, Gustav Diessl, Erika Thellmann and Hans Junkermann.

The following year she married director Paul May and retired as an actress. In the next years she supported her husband in his films as a dialogue director.