Walter Kynast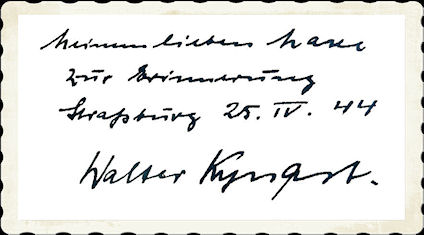 1900 - ?
.
.
The actor Walter Kynast made his film debut in 1935 with appearances in "Stradivari" (35) and "Anekdoten um den alten Fritz" (35).

In the next years followed other cinematical works with "Heiteres und Ernstes um den grossen König" (36), "Intermezzo" (36), "Geheimnis eines alten Hauses" (36), "Der Hund von Baskerville" (37) and "Schneewittchen und die sieben Zwerge" (39).

Afterwards followed a longer interruption before he acted again in front of the camera after World War II. To these movies belong "Mädchen mit Beziehungen" (50) and "John Walker schreibt an seine Mutter" (54).