Hella Kürty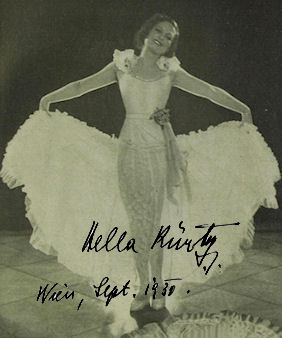 Foto: Gregory Harlip (?-1945)

1900 - 1954
.
.
The actress and singer Hella Kürty began her artistic career at the operetta, later followed also engagements as an actress at the theater.

She got her first film engagements in 1927 and she took part in the silent movies "Eine tolle Nacht" (27), "Ein Tag der Rosen im August..." (27), "Dr. Bessels Verwandlung" (27), "Wer wirft den ersten Stein?" (27) and "Tagebuch einer Kokotte" (29).

Her first and only sound film in Germany came in 1930 into being with "Das Land des Lächelns" (30) at Richard Tauber's side.

Hella Kürty left Germany in the middle of the 30s and went to England. There she appeared in two more movies in the 40s - "Candlelight in Algeria" (44) and "Hotel Reserve" (44).