Lieselotte Klingler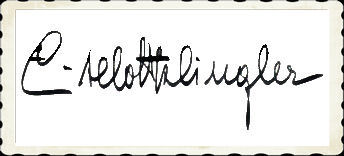 1915 - ?
.
.
The actress Lieselott Klingler was able to launch a shor but successful film career in the second part of the 30's.

To her early movies belong "Weiberregiment" (36) directed by Karl Ritter, "Spiel auf der Tenne" (37) with Joe Stöckel, "Wenn Männer verreisen" (39), "Ein schwieriger Fall" (39), "Die barmherzige Lüge" (39) with Elisabeth Flickenschildt and Hilde Krahl and "Der Mann mit dem Plan" (39).

During war time came her last movies into being with "Ein Windstoss" (42) with Paul Kemp, "Titanic" (43) with Sybille Schmitz, Hans Nielsen and Ernst Fritz Fürbringer and "Floh im Ohr" (43).