Hermine Kittel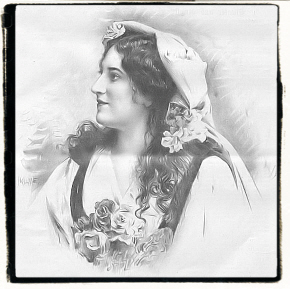 Bildnis: Jan Vilimek (1860-1938)

1879 - 1948
.
.
The actress and singer Hermine Kittel was born in Vienna as the daughter of the singer Wilhelm Kittel. She took singing lessons by Amalie Materna and she made her stage debut in Ljubljana in 1897.
She also sang under Gustav Mahler at the Viennese Hofoper.
Besides her appearances on stage she also took part as a singer at festivals like in Bayreuth and Salzburg.

Her first cinematical appearance was for "Carmen" (07) - a so-called Tonbild production with Elise Eliza.

But the film remained a niche for her. Only in 1942 she appeared a second time in front of the camera. She was playing the role of Miss von Raabe in the production "Aufruhr im Damenstift" (41) directed by Friedrich Dammann. To her co-stars belonged Maria Landrock, Hedwig Bleibtreu, Erika von Thellmann and Frida Richard.

Hermine Kittel was married with the singer Alexander Haydter. Her brother was the conductor Karl Kittel.