Dora Kasan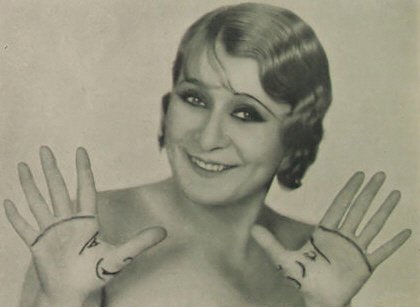 Foto: Alexander Binder (1888-1929)
1900 - ?
.
.
The actress and dancer Dora Kasan was working on the stage in the first place.
She also appeared in few movies sporadically.

Her first movie was "Rebellenliebe" (19) with Bruno Decarli, Loo Holl and Harry Liedtke.
Afterwards she took part in the production "Das einsame Wrack" (20) at the side of Loo Holl, Eugen Rex, Harry Liedtke and Karl Heiland.

In the movie "Der Lawinen-Löwe" (20) she played with the comedian Karl Victor Plagge and other actors like Julietta Brandt, Emil Albes and Leonhard Haskel.

In her last movie "Der galante König – August der Starke" (20) she impersonated the role of Traute Gottschalk under the direction of Alfred Halm. To her co-stars belonged Rudolf Basil, Eva Speyer, Ria Jende, Harry Halm and Paul Wiecke.