Eva Immermann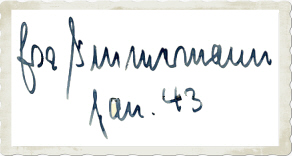 1913 - 2000
.
.
The actress Eva Immermann was only for a brief time active in the German film business and she started her career with the production "Es war eine rauschende Ballnacht" (39) at Zarah Leander's side.

In the next years she appeared in few more movies like "Der Weg ins Freie" (41) with Zarah Leander again, "Geheimakte W.B. 1" (42) from director Herbert Selpin and "Der unendliche Weg" (43) with Eugen Klöpfer.

After the war Eva Immermann only took part in two more movies - "Die gestörte Hochzeitsnacht" (50) and "Gute Nacht, Mary" (50) - afterwards she retired from the film business.