Thila Hummel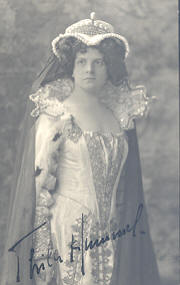 1883 - 1937
.
.
The actress Thila Hummel was a successful representative of the German theater in the first place.

The film business only played a secondary part in her career, among others she took part in the movie "Unter falscher Maske" (18).

She was among others married with the architect Rudolf Tillesen.