Albert Heine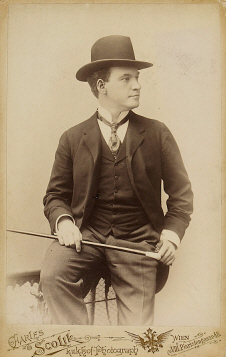 Foto: Charles Scolik (1854-1928)

1867 - 1949
.
.
The actor and director Albert Heine belonged to the great theater actors at the beginning of the 10's. He already was engaged at the noted Vienna Burgtheater from 1900, and from 1910 he also directed some plays.
In the years 1918 to 1921 he was also the manager of the Burgtheater.

He made his film debut with "Das verbotene Land" (24), it followed the movies "Der Fluch" (25), "Die Brandstifter Europas" (26), "Der Monte Christo von Prag" (29) and "Spiel um den Mann" (29).

He also took part in some talkies of the 30's, to these movies belong "Die Tochter des Regiments" (33), "Hermine und die sieben Aufrechten" (35) as well as "Schatten der Vergangenheit" (36).

He also realised some movies as a director, among them "Don Juan" (22) and "Dämon Verführer" (30).