Mabel Hariot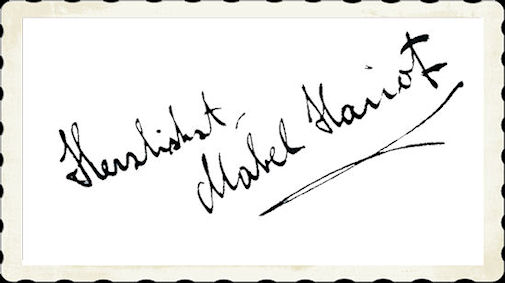 1908 - 1996
.
.
The actress Mabel Hariot was born as Thea Betty Kade in Halle an der Saale. She took part in few movies at the beginning of the 30s.

She played her first role in "Es kommt alle Tage vor..." (30) at the side of Walter Rilla, Margarete Kupfer, Hertha von Walther, Hans Adalbert Schlettow and Julius Falkenstein.

Afterwards she impersonated the character Pussi Angora in "Wehe, wenn er losgelassen" (32) with Vlasta Burian, Harry Frank, Friedl Haerlin, Eugen Jensen and Rolf Wanke.

It followed "Die kleine Schwindlerin" (33) directed by Johannes Meyer with Dolly Haas, Harald Paulsen, Betty Amann, Otto Wallburg, Alfred Abel, Olga Limburg, Theo Lingen, Hans Junkermann, Julia Serda and Paul Biensfeldt as well as "Meine Frau, seine Frau" (33) with Eugen Burg, Hilde Hildebrand, Theo Lingen and Ralph Arthur Roberts.

Away from her career, Mabel Hariot had an eventful life. In 1935, the Egyptian legation attaché Moustafa Borchan Nour was found dead in her flat, which was mentioned accordingly in newspapers.
In 1949 she went to Brazil and later lived in Manhattan. She died at the age of 87 in Meulan-en-Yvelines in France.